Maintenance Plan
Comfort Solutions offers a great maintenance plan
for your heating and cooling systems.
Our customers sometimes ask, "Isn't this just another plan to get money – what's the real value?"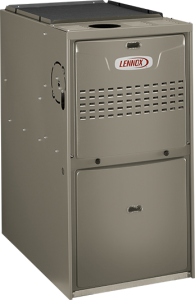 This is an excellent concern and the benefits you receive from our maintenance plan are clear:
Our factory-trained technicians insure that your equipment operates at optimal efficiency all year long, reducing the possibility of breakdowns and saving you on energy costs.
Twice a year we'll visit you to ensure that your cooling system works in time for hot summer months and that your furnace is operating well before the winter cold sets in.
We don't assess overtime charges and by taking advantage of our maintenance plan, you can avoid unanticipated breakdowns as we can usually spot the cause of issues before they become big, costly problems.
As an added benefit, we offer our customers a 10% discount on parts, labor and new equipment!
Here's a quick summary of our furnace and air condition checks:
12 Point Air Conditioning Check

Check Refrigerant charge
Check Temperature Drop
Check Filter
Check Blower Motor and Wheel
Check Compressor Contacts
Clean Condensate Drain
Clean Condenser Coil
Lubricate moving Parts
Check Capacitors and Relays
Measure Amp Draw of Compressor
Check Thermostat Calibration
Check Cooling Operations

12 Point Furnace Check

Clean Heat Exchanger
Check Heat Exchanger
Check Safety & Controls
Clean Burners
Check Flue Pipe & Draft
Check Blower Motor And Wheel
Check Filter
Lubricate Motor & Moving Parts
Check Temperature Raise
Thermostat Calibration
Check Wiring
Check Heating Operation